The infamous 'Double Nickel' couldn't have come at a better time for Michael Jordan. It was only his fifth game back in the NBA after his first retirement, and a vague question mark still loomed regarding whether or not he still had it. His first trip back to Madison Square Garden definitely dashed the doubts though, as he was back in vintage form, torturing the Knicks like he had so many times before.
The final box score points to a narrow victory, with the Bulls edging out the New York Knicks 113 to 111, but Michael's performance was the definition of dominance. He picked up 55 points over the course of the game (hence the 'Double Nickel') on this day March 28th, back in 1995, as well as plenty of key assists including the final one to Bill Wennington to lock up the victory with just three seconds left on the clock. Stay with us after the jump for a few shots from the infamous Double Nickel game as well as a truncated video recap of Michael's 55 point performance. Photos: Sneaker News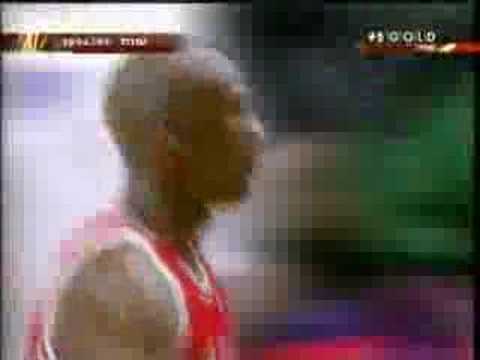 CHECK BELOW, YOU MIGHT BE ABLE TO FIND THESE KICKS ON EBAY.